Location: Maroubra, Sydney
Project: New Alfresco Area – BBQ Rangehood
Rangehood Model: A Grade Custom Canopy Rangehood.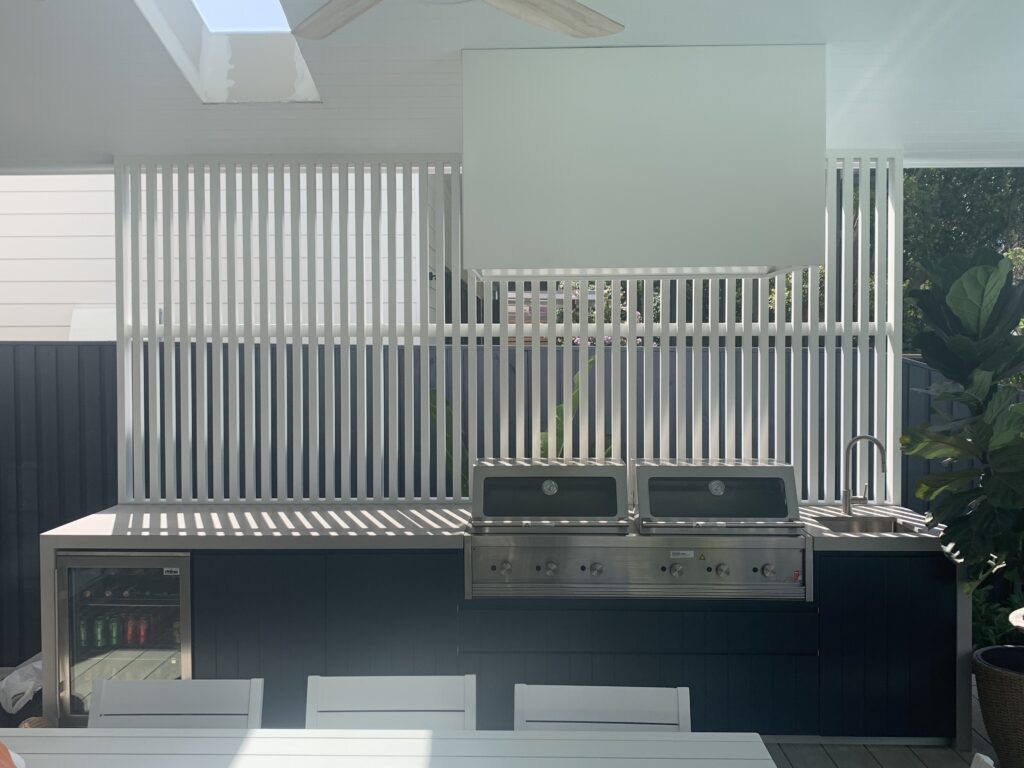 Check out the incredible project Sydney Rangehoods was called in to assist with recently
Located in Maroubra, Richard has built an amazing alfresco area to partner with his backyard and pool.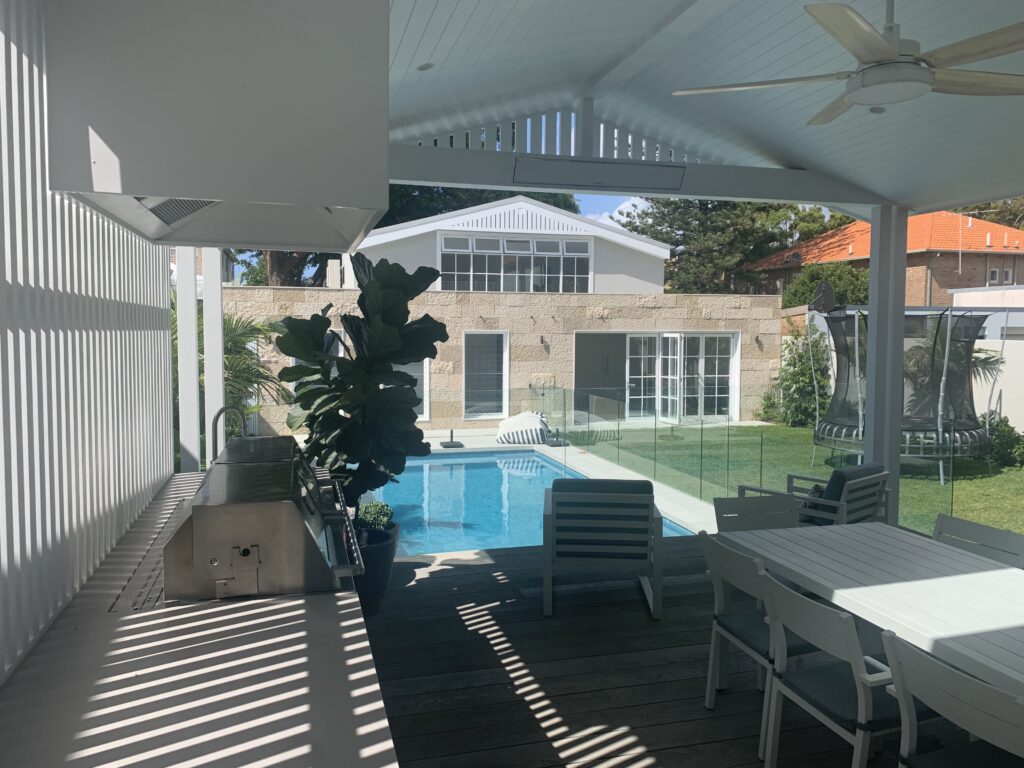 As part of that, Richard had a large outdoor kitchen/bbq installed and needed some assistance with matching the perfect rangehood to that.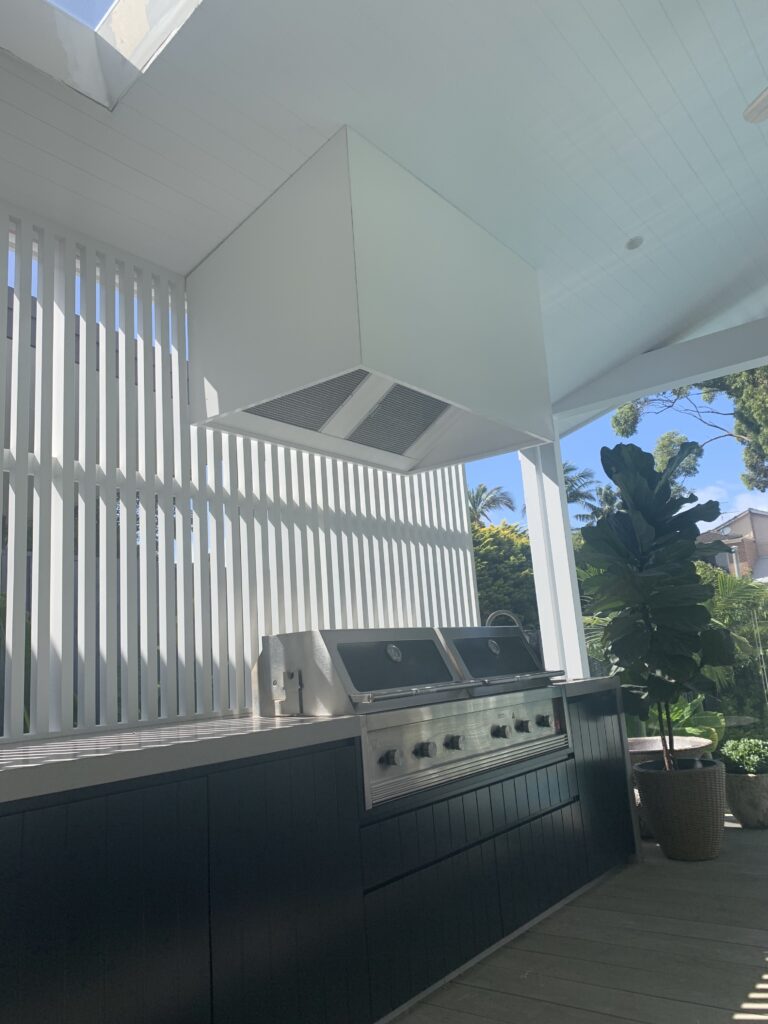 What's tricky with this space is the inclination of the ceiling. Meaning that we couldn't install just any rangehood. Working with A Grade Canopies, we designed a custom rangehood that fits snug with the ceiling and looks great!
To finish that off we powder coated the rangehood in white to match the aesthetic of the area and the rest of the home.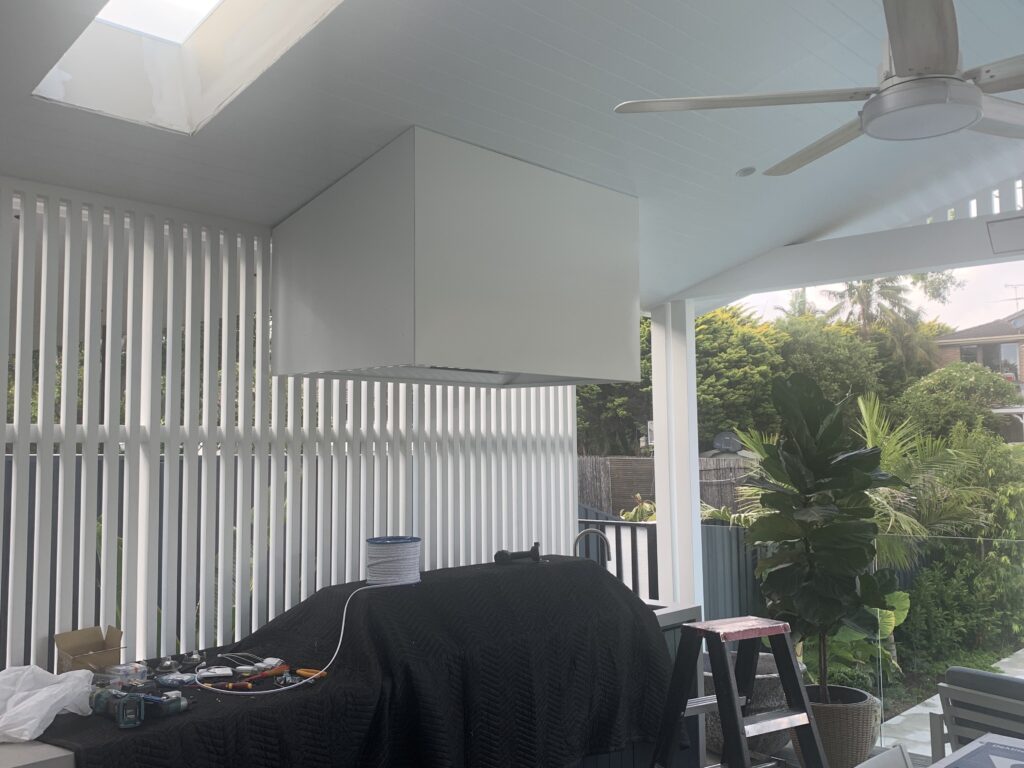 Thanks to Richard for choosing Sydney Rangehoods. We hope your enjoy your new space and the rangehood we installed!