Take a look at one of our recently completed rangehood installations for one of our incredible clients Andrew!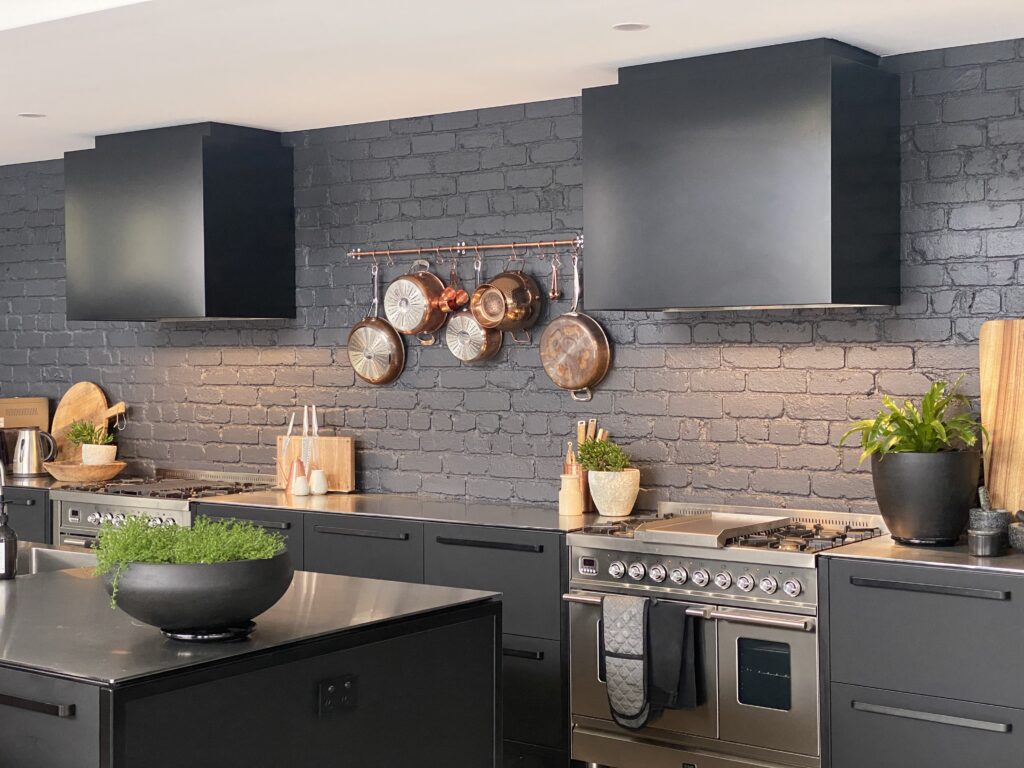 Andrew approached us with an issue he was having installing a new rangehood in a recently purchased home in Blaxland.  There were 2 cooktops…, but no range hoods. The issue? Installing a rangehood system into an already existing brick home that did not have any pre-existing ducting we could use. 
Our team immediately got to work and visited Andrew to check out his kitchen. Upon investigating we had an idea! To run the ducting internally through to the garage where we could build the correct exit points.  Andrew was concerned about how the ducting would appear exposed inside the garage, so we made sure he had the best-looking ducting possible. 
In the end, we installed two custom canopy rangehoods powder coated in matte black.., giving his kitchen a great finish and some serious suction power. The ducting was also powder coated in matte black to match. 
We were extremely happy to hear that Andrew was dazzled with how his kitchen and his garage ended up, and extremely pleased with the performance of his rangehoods.
Nice work to the team Gabriel, Luke, Drew, Shalvin, and Peter who completed the installation and a big thanks to Andrew for choosing Sydney Rangehoods!