Interior Design & Furniture Curation: Birdblack Design
Building Design & Build: GN Williams Custom Homes
Photography: Better Together Photography Co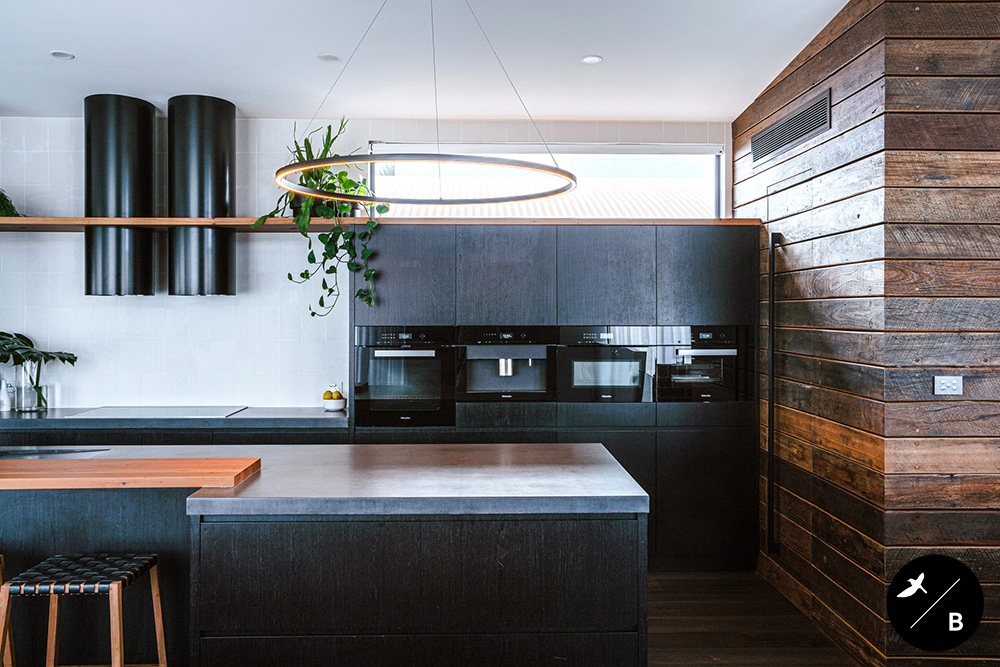 Take a look at this throwback! This was the first Qasair Rangehood that Sydney Rangehoods installed!
Called in to assist GN Williams Custom Homes in 2017, we were more than happy to provide our services to complement such an incredible design being built in Thirroul.
Designed by BirdBlack Design, this has to be one of the most luxurious builds we have seen to date.
To finalise the Kitchen with a high-end rangehood that would look great AND provide a clean cooking experience, we installed two Qasair D-400's powder-coated black.
We installed these into the beautiful Tasmanian Oak, hovering directly over the cooktop. It was clear the designer had taken careful consideration into how all elements of this kitchen would work together. In the end, it looked amazing.
We were extremely happy to hear that all parties involved were happy with the Rangehood installation! Thanks to Birdblack Design & GN Williams Custom Homes for the pleasure.